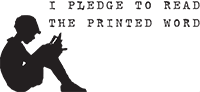 Valerie. Philippines. This is where all my weirdness will overflow.
Ask me anything
August 30, 2014
August 30, 2014
Of med school and doubting my decision
I had this mind- boggling dream last night, and it went like this:
- My friend, who topped our Nurses Licensure Exam last 2011, decided to enter medicine school.
- I happened to be with him while he was being fitted for a white coat. (I found that weird because people don't get those coats unless they've already graduated from med school.)
- Apparently, I got jealous and decided I WOULD FREAKING ENTER MED SCHOOL, TOO.
-Next scene, we were at Katipunan LRT station. The train only services med students (kind of like Hogwarts Express).
- When it was my turn to buy a train ticket, it took longer than usual because I had to fill up a form for the NMAT (an exam everyone who plans to enter med school has to take).
- The filling up of form took a lot of time, apparently, that I was hours late for my work (I'm an OR nurse).
- Oh, and during all of these, I was already wearing my white coat.
- I checked my phone and there were a lot of calls from my head nurse and colleagues, which included Coco Martin. Go figure.
- I handed my phone to my charge nurse who was with me then (and who probably supports my impulsive decision despite the fact that my contract is still ongoing).
- My charge nurse said she has no idea where I am and told the person on the other end to leave me alone.
- I was getting so anxious and I was starting to realize that entering med school would mean sacrificing a huge amount of time.
- I convinced myself that I would just fail my NMAT so I could return to my normal life.
Then, I woke up.
August 30, 2014
New books! :)
I finally found them!!! I could have easily bought brand new copies at a bookstore but being painfully kuripot, I had to wait for months before fate led me to a book selling Facebook group. Guess what? I paid only P200 for these. Oh, the joys of buying pre- loved books.
August 22, 2014
I always thought college was when you get your shit together but really all your shit hits the fan and you find yourself alone with a pizza at 3 am wishing there was an instruction manual for life
"…wishing there was an instruction manual for life."
Spot on.
(via hidingthewords)
August 22, 2014
These are some of the photos I took during our trip to Ilocos last summer. I was on full introvert mode then, and I discovered that this place up north is perfect for people like me— just not in the summer.
I have to visit this place during the Christmas season.
August 16, 2014
(Source: acrossthewidemissouri)
June 29, 2014
Tell your parents/ grandparents or anyone you know who wears dentures to please, please remove them before sleeping.
I present to you one of our ENT cases where we had to remove the denture from an elderly man's trachea (airway!!!). He said he had the denture for more than 20 years. It just so happened that one night, he forgot to take it off before sleeping. The metal hook (if you look closely at the xray, you'll notice it) snapped, and he swallowed it!
Now, there can be two paths for the swallowed denture. It could go straight to the esophagus, or to the airway. And you guys know how fatal it could possibly be for this patient's case.
It was amazing that it did not cause him to choke to death. Heck, he was even able to chatter away prior to induction. But still, something worse could have occured.
This sort of thing actually happens! We've had cases of toddlers/ children who swallow coins.
Cases like these are totally preventable. So, let's not let it happen to any of our loved ones.
April 29, 2014
Jenny Han, To All the Boys I've Loved Before
(Source: aseaofquotes, via hidingthewords)
April 26, 2014
"People do not seem to realise that their opinion of the world is also a confession of their character."
—  Ralph Waldo Emerson (via psych-facts)
April 26, 2014
You are my next stop.
(via the-absolute-best-posts)