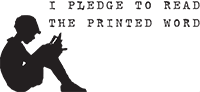 Valerie. Philippines. This is where all my weirdness will overflow.
Ask me anything
March 8, 2014
Campfire by Knate Myers

Someday. I swear.
(via the-absolute-best-posts)
March 8, 2014
I love the Wicked Manila team! I love their choreography.
(Source: shycube)
March 8, 2014
First day at Shiz
#elphaba #elphie #wicked #FanArt #drawing #illustration
March 8, 2014
me 90% of the time
One of my goals in life is to NOT end up like this.
(Source: kixxinq, via the-absolute-best-posts)
March 8, 2014
There's something I want to thank you for.
Thank you for always greeting people with a smile every morning— post- duty or not.
Thank you for noticing the little things, like my long eyelashes and complimenting them.
Thank you for always trying to be funny.
These may all be superficial things to be thankful for in the eyes of an outsider, but they mean a lot to me. They probably mean a lot to everyone around you.
Just keep doing that— brightening our day.
December 19, 2013
Tonight, I can say that my college roommates/ dorm mates and I have achieved a higher level of friendship.
About two years after I graduated from college, so, far, we've been making it a point that we see each other at least once a year. This time around, apart from the gifts and laughter, we received yet another surprise— one of us is having a baby.
It was just such a happy event for all of us. Personally, it all felt surreal. I mean, wow. I never really thought I'd be getting older, but here it is. I cannot believe we've reached this certain point in our lives. Babies. Possibly settling down. Marriage.
Wow, just wow. 
I'm so thankful right now that we all get to share this wonderful news with each other. <3 
December 14, 2013
I wrote this on my Everything Notebook (don't ask) last July. Wow, I can't believe this was already a few months old. The wounds still hurt, but are slowly healing.
—
As I was riding the jeepney on my way to the dentist, I was suddenly reminded of my grandmother. In a few seconds of being enveloped with my last moments with her, my eyes were filled with tears. I guess it never really becomes any easier for someone to move on from a huge loss.
I realized, as I tried to prevent my tears from falling, that I never had the chance to fully acknowledge the pain I experienced when she died. Sure, I cried a lot the day I said my goodbyes, as well as the time when I asked my head nurse for a day off during the last day of viewing. However, right after the funeral, I went back to work— a bit depressed, probably— but not as affected as I thought would be normal. I guess it has something to do with the fact that I celebrated my 23rd birthday three days after the funeral. I was forced to be happy. I was forced to be thankful for something.
I guess the time will just come when I realize that it's the right moment to grieve. Or I may have already grieved enough, and moments like this is just normal.
I don't know. This is the first tangible loss I've had in my life.
—
Months later, and I still feel quite the same. I've discovered that I am capable of detachment and emotion at the same time. Maybe it's the nurse in me— I have to take care of my patient, but not to care too much. 
During those nights when I try to go to sleep, I realize that this is one aspect of my life that I haven't truly shared with any of my close friends. And it feels ironic right now that I'm posting it on my blog. Maybe because an invisible audience lessens the pain as well as the need to get all emotional. I have always been like this on family issues. I was never one to discuss family in front of people.
Anyway, I posted this because I was feeling a bit down these past few days. I was looking through my notebook, and I found that quite a number of my writings this year were about my grandmother.
I just.. miss her.
December 14, 2013
Some people are just there to disappoint you, to disrespect you. Some people, without doing anything in particular, already earns your ire. There is such a thing as instinctive dislike.
Respect those people anyway.
Be the bigger person. Show them that you are raised well, and you choose to be civil/ professional about things like this. In the end, those people who don't treat you well will end up being the 'bad guys.'
Remember this: Whatever a person does will always say a lot about him/ her.
September 16, 2013
"A happy surgeon means a smooth operation."
— (It's just some random thought that suddenly popped in my mind last night.)
August 18, 2013
Missed Connection
Sentosa Island, Imbiah Lookout
My cousin and I were at the downriding escalator, while you and your family were heading towards the opposite direction.
Our eyes met for a second. In that instant, I concluded that you were different. You were different in a sense that you did not intend anything other than to say hi and smile. I was taken aback when your look lingered a little more than usual. Then you nodded and smiled a demure smile. I took me longer than necessary to realize that you were greeting me in silence. You made a quiet connection in spite of the very noisy environment. Yet, my reflex overpowered me. Before I could even remove my usual aloof front, I looked away.
The moment passed. You were continuing to ascend while I was left to huge amounts of regrets. 
I'd like to think that I made it just in time to look back at you again and at least return that warm smile you gave me. I think you did, but I'm just not sure.
Anyway, it has been a week. If we are to be given another chance to meet again, I hope it wold be in a less awkward situation.
Until then, you are my missed connection.
"

Don't stop until you're satisfied. You want an explanation? Ask. You want to be successful? Work. Don't settle for results you don't want. Don't stop...

"

"

You never get to the point where you think "I am the adult", but you do get to the point where you think "I've dealt with this before." The older you...

"